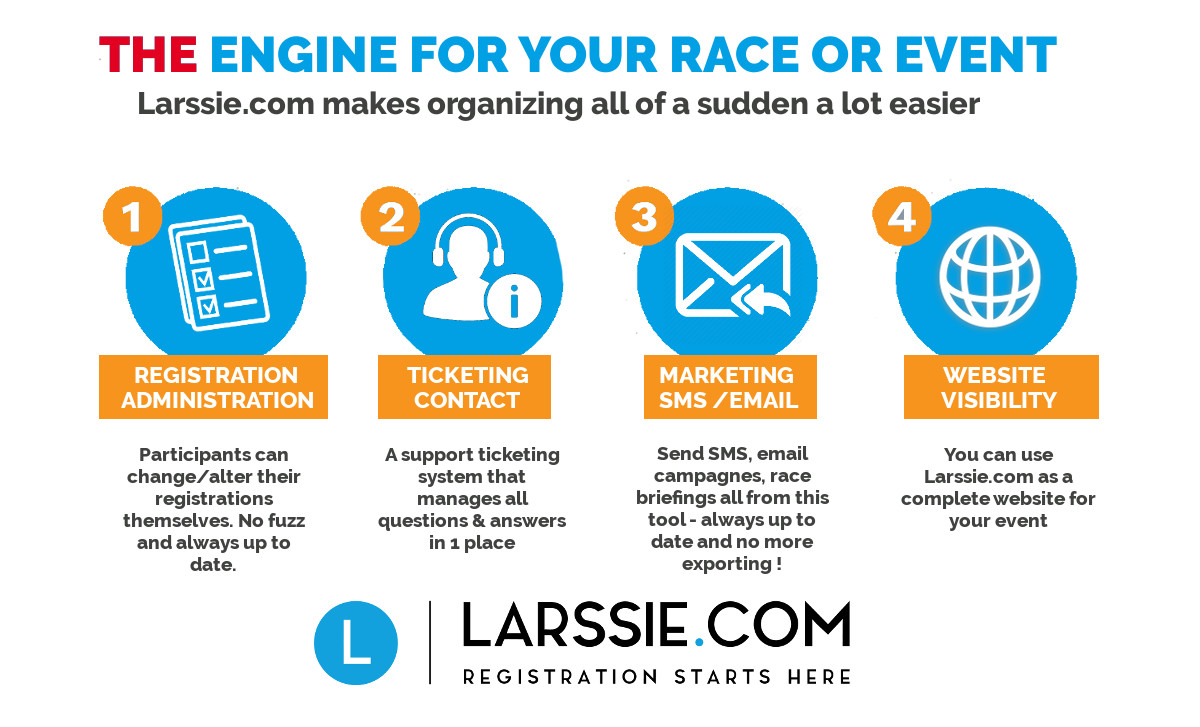 The best online module, which makes everything a lot easier for both organizers and participants.
Big organisations - The larger your organisation and the more participants you have each year, the more important efficiency becomes. SQM Time has succeeded in reducing the number of emails, questions and especially processing time of these by 75%. The time savings and satisfaction of the participants (because they control everything themselves) are the 2 biggest advantages.
Small organisations - Easy because everything you need is really in one and the same module! All the extras and possibilities of the "big organisations" now easily available for you as well.
Click on the tabs below for more information and to discover the possibilities. Through the button "demo event" you can see what your event will look like and you can test everything. Via the button "SQM Time Demo" you can try everything in our test environment.
TIME SAVINGS - 75% !

USE US AS A WEBSITE

CANCEL AND/OR MODIFY REGISTRATIONS

FULLY CUSTOMIZABLE

TICKETING SYSTEM - EVERYTHING IN 1 PLACE

100% RESPONSIVE (MOBILE DEVICES)

MONITOR YOUR MARKETING CAMPAIGNS

HIGHLY TRANSPARENT INVOICING AND PAYMENT

GROUP REGISTRATION

UNIQUE AFFILIATE PROGRAM - MORE PARTICIPANTS

CONTACT ALL YOUR PARTICIPANTS YOURSELF - MAILING PROGRAM

SMS TO EACH PARTICIPANT

YOUR OWN CANCELLATION CONDITIONS

THE ACTI+ CANCELLATION INSURANCE

FIXED AND TRANSPARENT ADMIN FEES PARTICIPANT

THE COST FOR THE ORGANIZER
If you would you like to receive more information about our system, you can contact us here.


You can check the terms and conditions for organizers.