Registration > Timing > Live Results
At SQM Time we work with unique links between the registrations and results. Because a participant can manage his/her own registration, you as an organizer no longer have to worry about adjustments/additions that a participant might want to make (just before the event). So you can fully focus on the event. Online registration is possible until the day itself.

Easy registration module, customization and service. All together with the qualitative time registration supported by LIVE results during the event. From a to z support before, during and after the event.

Every year we are involved in 150 different events in the Benelux and our systems register more than 150,000 athletes from all disciplines.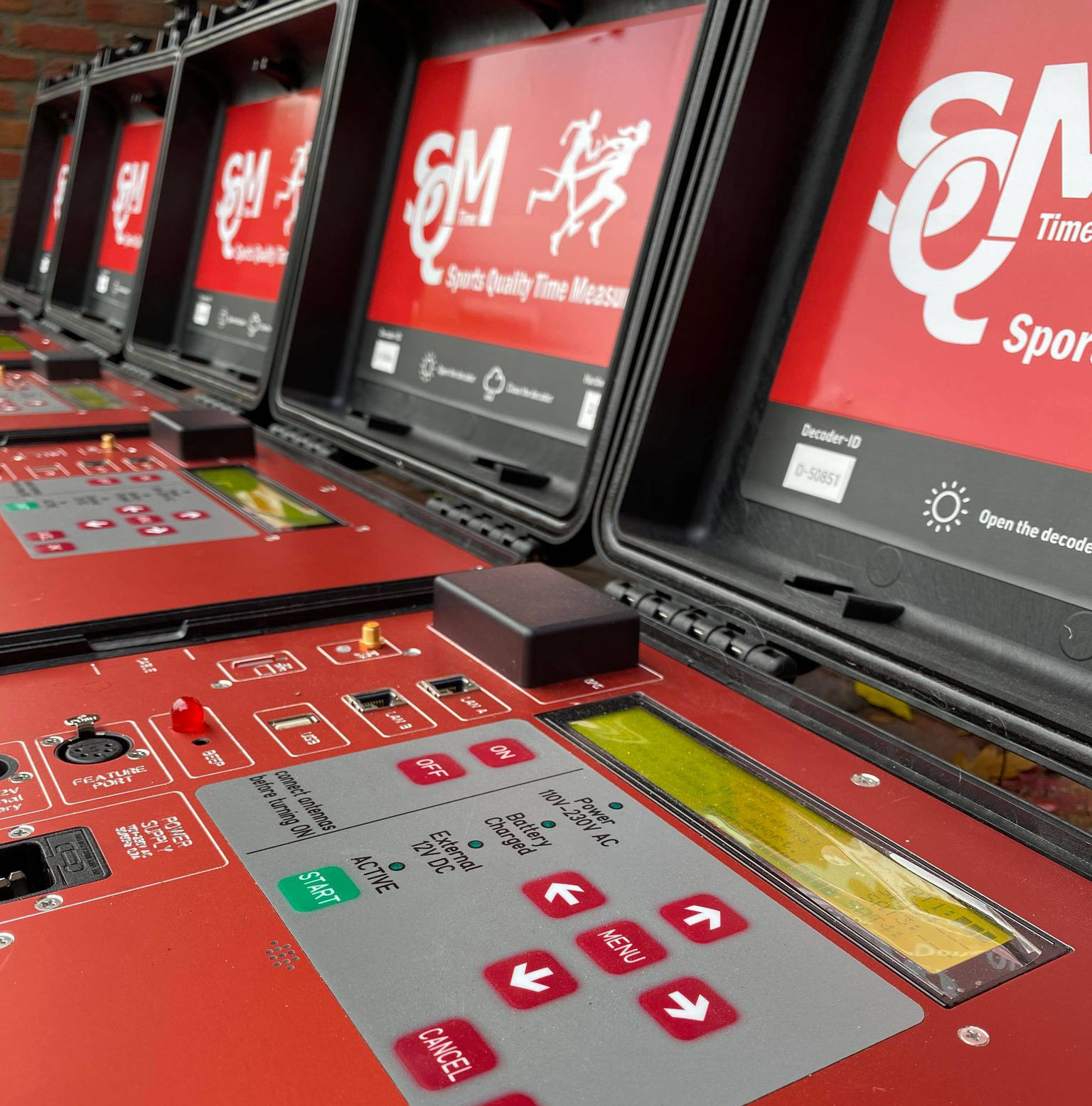 RUNNING EVENTS
We are here for events that like to promote themselves, that want to offer quality, just like us! We work with LIVE results from all events, not only from the time to the finish line but also with intermediate segments on the course.

Our passive RFID chips are embedded in the bibs, so you don't have to worry about getting it back after the race. Our team of graphic designers will be happy to design your race number, with personalised names or other data as you wish.

TRIATHLON - DUATHLON - MULTISPORTS
We also work with LIVE split times for multi-sports. By default we provide 5 measuring points on the course! This allows you to know exactly where the participants are on the race course, if the leader is extending his lead or if he will be overtaken. Important data for the spectators and the speaker of your event.
The active chips of the participants are attached with a velcro strap around the ankle of the participant. Don't forget to ask about the possibility of printing envelopes, stickers and bibs for the athletes.

CYCLING - MTB COMPETITION - TIME-TRIAL
We also offer the best support and service for cycling. If timing is to be done on a high-speed climb or descent, our systems will always measure your participants. Are there separate rankings for the climbs on the course? These can also always be followed LIVE.
We look specifically at your event to determine whether you should use our active or passive system.
ROLLERBLADING - SWIMMING - SKATING
Are you looking for a reliable timekeeping partner for your special events? We are happy to work with you to find a suitable solution. Contact us today for live timing at your event!

TIMING | INSCRIPTIONS | LES DEUX
Vous pouvez utiliser tous les services de SQM Time ou en choisir certains à la carte. Vous trouverez ci-dessous les possibilités :

1. Timing + online registration module
2. Online registration module only
3. Timing only